Amber Chia VS Kathy Chow
The judging system:

First of all, do not choose the winner based on her history or her other photographs. In other words, judge only by the photo selected (which is the last picture of this entry).

Other than that, there are just two types of criteria:
1. Photo style: Creativity of the photo, Colours, etc. 10points max.
2. Looks & pose: 1st impressions, clothing choice, appearance that might stimulate you and such. 10 points max.
Overall would be 20 points (Criteria 1 + 2).

Oh, btw this is strictly my point of view. If you don't like my taste then too bad, but don't go blasting me about why my taste sucks.

Alrighty? Good. Proceed to either read their biographies or use Ctrl-F, type '---' and click 'Ok' twice to jump to the battle.
Amber Chia
:-
Currently Malaysia's top international model, Amber Chia is no doubt a really hot babe! Born in Ipoh and raise in a small village in Tawau, Sabah, this 'kampung girl' first grabbed the model industry's attention after a local fashion brand shot in Bangkok (All Malaysia.info). From there on, the 24-year-old featured in magazine covers such as Her World, VMAG and FHM, as well as printed works the likes of Sony, Celcom and Diamond & Platinum.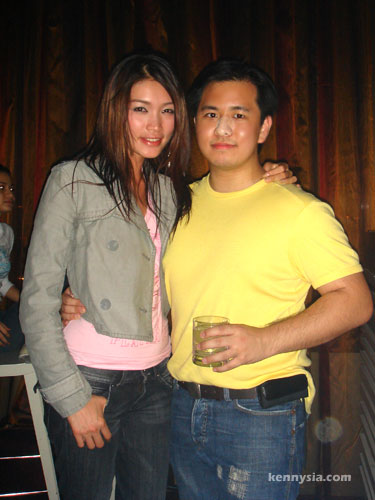 Her endorsement doesn't stop there as she is quite a regular in TV ads like Sony, Celcom and RC Cola. The 174cm tall Chia will be in the upcoming movie
Possessed
(directed by Bjarne Wong) alongside Korea's transsexual starlet
Harisu
.
Her lips are definitely her sexiest part of her facial looks don't you think so? Truly, 'All about the Timeless Beauty'...but how does she fare against her rival?
Kathy Chow
:-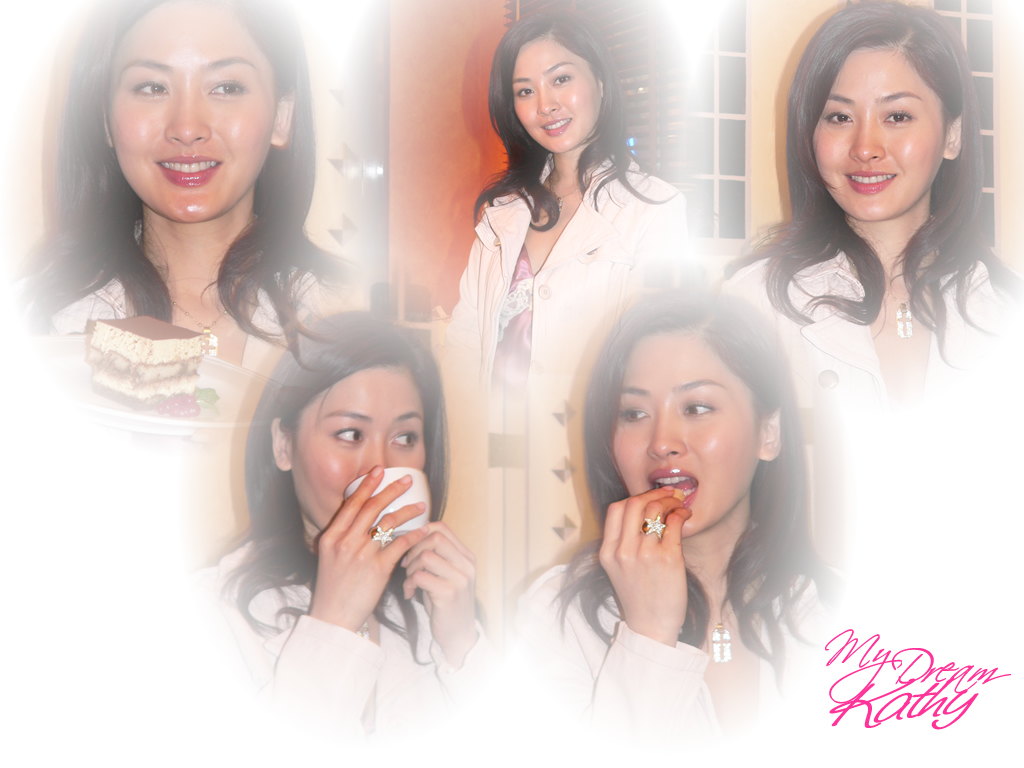 Ok, this is Kathy Chow as in Kathy Chow Man Kei, not the more popular Kathy Chow Hoi-Mei. Not much I can research about her profile, just that she's in the Hong Kong movie 'Luen Ching Go Gup' (
Love on the Rocks
, 2004 starring Louis Koo and Gigi Leung). The Hong Kong born Kathy is also a model, in fact at the same height of 174cm as Amber Chia. She has a younger sister which is actress
Niki Chow
(of the
Feel 100% II
and
Fighting for Love
fame).Kathy Chow is born on 20 May 1974.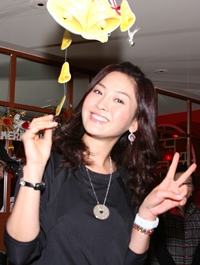 I like her eyes…but can that be enough to beat Amber?
---
Ready? Here we go!
Amber Chia
:
Ah, an interesting photo style…bamboos as the background and green as the colour theme. However…Amber somehow doesn't look good! Her make-up especially doesn't make her look sexy one bit. In fact, with that make-up she looked sick and pale instead. Despite her 'come-get-me-I'm-horny' pose, her clothes aren't sexy enough either. Nor is her flatten-looking small breasts.
Photo Style: 6/10
Looks & Pose: 3/10
Kathy Chow
:
Sigh, what a dull photo style…grey background just isn't something I can appreciate at all. Kathy however…ouhh, excellent! Posing like Superman and the oh-so-arousing red underwear, she certainly knows how to make men imagining perverted stuff. At least I and my brother (both meanings if you get what I mean) are quickly becoming her fans. She looks intimidating, but I guess that's to go with the Superman pose. A small amount of wind to blow her hair is also a plus for me.
Photo Style: 3/10
Looks & Pose: 9/10
Overall
:-
Amber Chia disappointingly finished at 9/20 while Kathy is at 12/20. Sorry Amber, I like you and you could have won it with other photos, but of all the photos you allow FHM to publish you chose that photo. If that's not the case then blame FHM for selecting such photo. Meanwhile, I think I should watch that
Love on the Rocks
show again and see Kathy Chow.
References:-
All Malaysia.info (
http://allmalaysia.info/news/story.asp?file=/2004/2/25/people/7346876&sec=mi_people
)
Amber Chia Official Website (
www.amberchia.com
)
Harisu International Fan Page (
http://www.cliphoto.com/social/harisu.htm
)
Hong Kong Cinema: View from the Brooklyn Bridge (
http://www.brns.com/hkactors/pages/page29.html
&
http://www.brns.com/pages4/comed180.html
)
IMDB (
http://poll.imdb.com/name/nm1689551/
)
Kenny Sia (
http://www.kennysia.com/archives/2006/01/star-studded_sa.php
)
My Dream Kathy (fansite) (
http://kathy.mfhk.com/profile.htm
)